The Wife of "Liberal" Makei: No Need to Appeal to My Conscience
155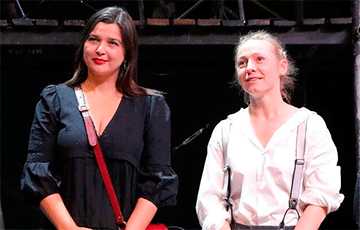 Thus, she reacted to the arrest of her colleague in the play "Three Sisters."
The wife of Foreign Minister Uladzimir Makei, actress Vera Paliakova, reacted to the arrest on October 26 of her colleague at the Film Actor Theater Alena Hiranok.
As Nasha Niva writes, in connection with the detention of the actress, the chairman of the Belarusian Foundation for Cultural Solidarity Siarhei Budkin addressed to Vera Paliakova-Makei on Facebook: "I really hope that her colleague Vera Paliakova, with whom they played dozens of performances together, will do everything, so that Elena would be free as soon as possible."
The answer turned out to be quite eloquent:
"Dear ones, do not appeal to my conscience. Lena Girenok is not 5 years old, and we discussed all issues concerning our cooperation with her even before August 9! I warned her about the consequences, and we agreed that we are out of politics on the stage, and in ordinary life, everyone remains unconvinced! I am never silent, and, unlike many of you, my opinion has not changed for over 20 years.
Lena has been at home for a long time. I am in a hospital in serious condition (the actress has a coronavirus - ed.). And others like you also wished me to die.
Therefore, stop fooling around! Get down to business; otherwise, it is not good for healthy men to talk trash on the net. It's disgusting to read that."
Alena Hiranok was released from the Maskouski police department on the night of October 27.