Trial Date Of Political Prisoner Zmitser Palienka Revealed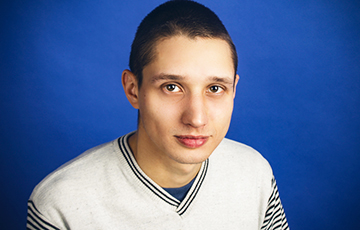 He is charged under several articles of the Criminal Code.
The trial of political prisoner Zmitser Palienka will begin on September 25 at 10 a.m. in Minsk city court. The court secretary confirmed this, as the Human Rights Center Viasna reports.
Whether the trial will be closed will be known only in court when the judge makes a decision.
We shall remind you that Palienka was detained on March 20 on suspicion of committing "particularly malignant hooliganism" (Article 339 of the Criminal Code). He is accused of "spraying a gas in the face of a man who reprimanded him for smoking in the stairwell. On April 5 , Palienka was charged under several articles of the Criminal Code: part 3 of article 339, article 341 and part 1 of article 130.
On 2 July the Investigative Committee informed that the investigation of the criminal case of Zmitser Palienka was completed and submitted to the prosecutor's office for submission to the court. But the Minsk city prosecutor's office returned the case to the Zavadski district department of the Investigative Committee for additional preliminary investigation in accordance with Article 264 of the Criminal Procedure Code.
This resulted in two new criminal articles: 341 for graffiti in Kurapaty and 369 for "insulting ex-Minister of Internal Affairs Ihar Shunevich."