Pensioners Against Lukashenka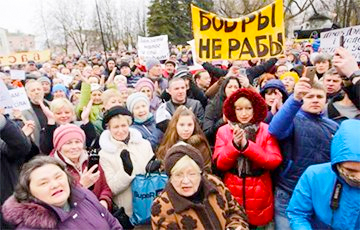 And what benefits do our neighbors enjoy in retirement?
Belarusian pensioners cannot boast of a large number of benefits, writes tut.by.
The main benefits were taken from them during the reign of Lukashenka. And what benefits do our neighbors enjoy in retirement?
Russia: discounts on transport, airline tickets, and the opportunity to retire six months earlier
Federal benefits for Russian pensioners are very similar to those in Belarus. This is an exemption from real estate and land tax, as well as income tax on material assistance and gifts from former employers, discounts and subsidies for paying communal services. But at the same time, residents of different regions may have their own local pension benefits. For example, Moscow pensioners can travel for free in public transport, order and repair dentures for free, and also receive vouchers for spa treatment. And pensioners living in the Far East are entitled to state-subsidized airline tickets on certain routes. At the same time, Russian pensioners can monetize benefits - that is, to receive the sum provided for the benefits in the budget.
In addition, since 2019, Russia also began to raise the retirement age. It will increase by six months every year until it reaches 65 years for men and 60 for women. But at the same time, for those who, according to the old rules, were to become a pensioner in the near future, they also introduced some benefits. First, those who were due to retire in the next two years were given the opportunity to apply for a pension six months earlier than their new retirement age. Secondly, some federal and regional pension benefits (for example, for real estate and land tax, free travel, a discount on medicines and so on) will be valid at the old retirement age - from 60 for men and 55 for women.
Thirdly, people of pre-retirement age (they are considered to be those in Russia who have five years before retirement) annually can take two additional paid days off for medical examination. And fourthly, for dismissal or refusal to hire a person in pre-retirement age, there is an administrative and even criminal liability. Belarus also has a similar benefit for retirees: enterprises cannot fire a person who has two years before retiring (unless, of course, they violate labor discipline).
Ukraine: free travel and discounts for communal services
The privilege that all Ukrainian pensioners have is free travel in public transport. In addition, pensioners over 60 can exchange housing for something closer to their relatives. Other benefits are granted only to certain categories of pensioners. For example, the so-called children of war (those born in 1945 or earlier) can receive a 25% discount on utility bills, and labor veterans (men with at least 40 years of service and women with at least 35 years of service) are exempted from the land tax, they can make dentures for free or get a ticket to a sanatorium.
By the way, Ukraine is currently considering the proposal of President Volodymyr Zelensky to completely free low-income pensioners older than 70 from payment for thecommunal services.
Poland: discounts on travel and free drugs
Polish pensioners have discounts for travel since the age of 65. The exact amount of discount depends on the region, but on average it is about 50%. Also, starting from 75 years, Poles may not pay for cable TV and radio. And since the age of 75, Polish pensioners have the right to receive medicines, included in the list compiled by the government, for free. According to the Ministry of Health of Poland, in 2018, 40 million packages of free medicines were given to pensioners.