Banks Counted $15 Billion Debt Of Lukashenka Family's Friends
14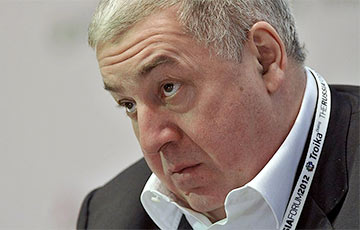 The debts of the "Gutseriev clan" have almost doubled in three years.
At the very end of August, we reported that Aliaksandr Lukashenka's friend Mikhail Gutseriev, a businessman, headed the Forbes rating. Then the Russian edition called the "Gutseriev clan" the most successful business dynasty in Russia, because it was holding the first place for the fifth consecutive year. Now Forbes has reported about the debt of the businessman and his nephew, financier Mikhail Shishkhanov, to a number of Russian banks. It amounts to $15 billion, kyky.org writes.
We are talking about Trust, VTB Bank and Sberbank. In 2015, Forbes estimated the total debt of the entrepreneur's family at eight billion dollars. Thus, over the past three years, the debts of the Gutserievs have almost doubled, and now their volume may amount to 1% of the assets of the entire Russian banking system.
The publication believes that the main reason for such a huge debt is the result of the rehabilitation of Binbank and Rostbank. At the same time, experts say that Gutseriev is not harassed by 15 billion dollars of debt, because it "did not appear yesterday".
Gutseriev's business in Belarus
Gutseriev is in excellent relations with Lukashenka and is engaged in various kinds of business in our country. The largest project is Slavkali, which is currently building a potash plant in Minsk region.
Gutseriev's next big asset in Belarus is Slavneftekhim. It is a subsidiary of RussNeft. It has been working on the Belarusian market for about 20 years, supplying oil to both Mozyr and Naftan refineries. Last year, the oil trader was included in the top 10 taxpayers of Minsk.
The Russian businessman is also developing the IT-sector in partnership with Viktar Prakapenia. If you remember, it was Gutseriev who built a business center in Chuhunachnaya Street and the Renaissance Hotel at the beginning of Dzerzhinsky Avenue. And in April of this year it became known that Gutseriev had an eye on non-Kempinski - the businessman will finish construction of the complex near the circus for his "daughters".