Regulations For Submitting Documents For Polish Schengen Visas Change In Belarus
8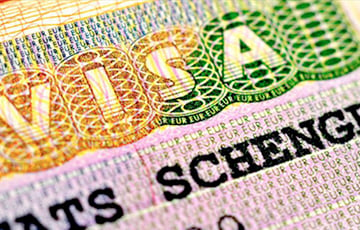 The new principle will come into effect on October 2.
The website of Polish visa centers reports that from October 2, the procedure for submitting documents for a Schengen visa will change for Belarusians. Now it will be necessary to submit documents at your place of registration. True, there are exceptions.
"From October 2, 2023, citizens of the Republic of Belarus should submit documents for a Schengen visa to Visa Centers on a territorial basis in accordance with registration at the place of residence," says the website of the Polish visa center.
If previously Belarusians could apply to any visa center, now the situation has changed. Where should residents of the regions bring their documents?
The visa centers of Minsk, Mahiliou and Homel will accept people registered in Minsk, Mahiliou, Homel and Vitsebsk regions.
At the visa centers of Brest, Baranavichy and Pinsk will work with citizens registered in the Brest region.
However, the visa centers in Hrodna and Lida will accept citizens regardless of registration, as before.
It is also noted that holders of biometric passports will be required to provide a document confirming registration at the place of residence in the relevant area.