Belarusians Continue Grabbing Loans Like Hot Cakes
4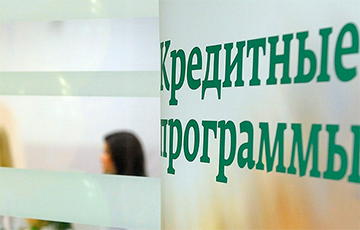 Another record has been set.
The population's debts to banks at the beginning of September amounted to 18 billion 986 million rubles. The National Bank reported this. The total debt of Belarusians on bank loans has been growing for the fifteenth month in a row.
Since the beginning of the year, the total loan debt of Belarusians has increased by more than 2 billion rubles. And over the last month — by 447.3 million rubles.
The debt on consumer loans at the beginning of September was 6 billion 181 million rubles. This is 259.9 million more than a month earlier.
Debts on real estate loans increased by 188.5 million rubles to 12 billion 749 million.
In January-August, banks issued new loans to the population totaling 8 billion 294 million rubles. Moreover, in August there were more than in any other month since the beginning of the year, namely 1 billion 255 million rubles.
It is important to note that banks have been actively reducing loan rates this year. Meanwhile, the National Bank is concerned that Belarusians are actively seeking loans from banks. However, some have problems repaying them due to excessive debt load. Simply put, because people haven't calculated their financial capabilities or are simply overleveraged. In this situation, the regulator prepared changes for loans.