Ukrainian Forces Launch Assault On Novoprokopivka
5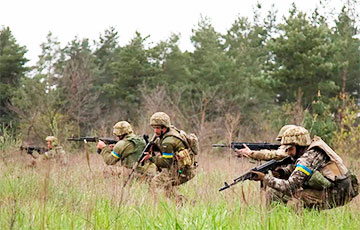 The Armed Forces of Ukraine advanced deeper into the Zaporizhzhia region.
Ukrainian troops are moving deeper into the Zaporizhzhia region and storming Novoprokopivka, a front-line village 1.5 km south of Robotyne.
The analysts from the Institute for the Study of War (ISW) speak about it in their recent report.
According to military analysts, geolocated combat footage posted on September 23 shows elements of the Russian 70th Regiment (42nd Motorized Rifle Division, 58th Combined Arms Army, Southern Military District) ambushing and killing two Ukrainian infantrymen in Novoprokopivka's northeastern outskirts, indicating that Ukrainian forces have likely cleared Russian positions between Robotyne and Novoprokopivka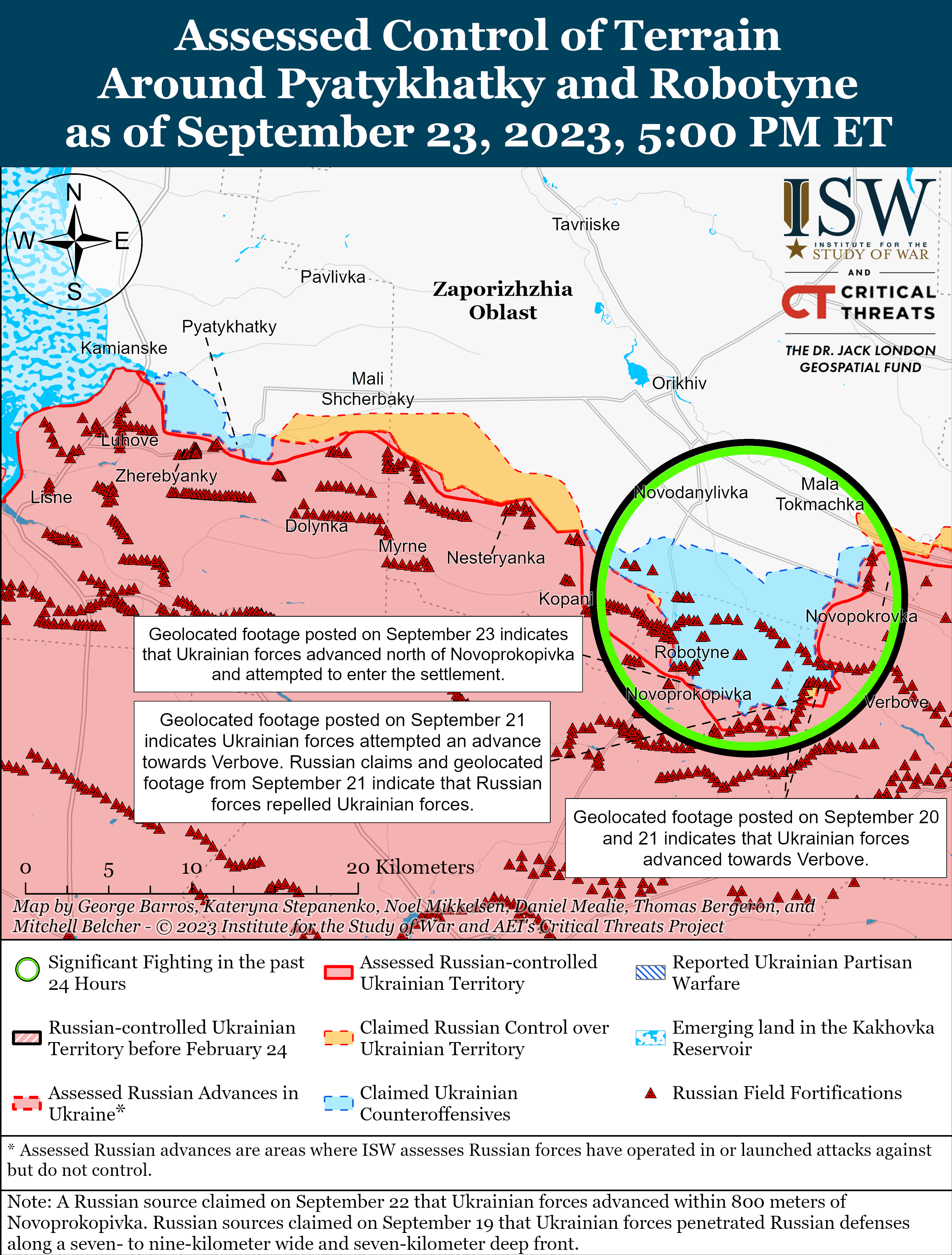 In addition, numerous Russian sources reported that on September 22, Russian troops repelled a Ukrainian attack on northern Novoprokopivka. This is the first confirmed Ukrainian ground attack in the immediate vicinity of Novoprokopivka.
ISW also noted that Ukrainian forces have not overcome all prepared Russian defensive positions near Verbove. Ukrainian forces' rate of advance near their breakthrough remains unclear.
"Russian forces likely still control segments of the long trench line of Russian fighting positions between Robotyne (10km south of Orikhiv) and Verbove, especially near the tactical high ground to the south. Russian forces have reportedly established prepared fighting positions in almost every tree line that Ukrainian infantry are slowly and systematically fighting through. Russian forces have more field fortifications beyond Verbove; there are more anti-vehicle trenches and fighting positions north of Ocheretuvate (26km southeast of Orikhiv), for example. However, it is unclear the extent to which those positions are manned," the report reads.