Biden: USA Considering Transfer Of Long-Range ATACMS Missiles To Ukraine
7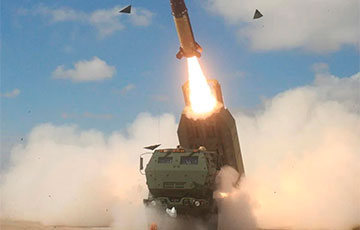 The process has been accelerated by Russian attacks on Kyiv.
The United States continues to consider transferring long-range ATACMS missiles to Ukraine. Washington will provide Kyiv with everything it needs.
This was reported by RBC-Ukraine, citing a statement by US President Joe Biden.
"This issue is still in play," he said when asked by reporters about ATACMS missiles for Ukraine.
Biden said the intensification of Russian attacks on Kyiv did not come as a surprise. "That is why we must continue to provide Ukraine with everything it needs," he said.
Pressure on the White House
US congressional representatives have urged President Joe Biden to give Ukraine longer-range weapons, particularly ATACMS missiles.
In a letter to Biden, the congressmen said that almost all the weapons systems requested by Ukraine had been delivered after heavy pressure. They urged the White House not to wait for a new pressure campaign to provide ATACMS.
ATACMS
An American short-range ballistic missile. It is manufactured by Lockheed Martin. It can be mounted on M270 MLRS (2 missiles) or M142 HIMARS (1 missile). It has a range of up to 300 km.
In April, the head of the US Joint Chiefs of Staff, Mark Milley, stated that the United States would not supply Ukraine with long-range ATACMS missiles, but was considering other options to give the AFU more capabilities on the battlefield.
However, in late May, US President Joe Biden officially announced the replacement of US Chief of Staff Mark Milley with Charles Brown.