Powerful Explosions Heard In Sevastopol, Saki
1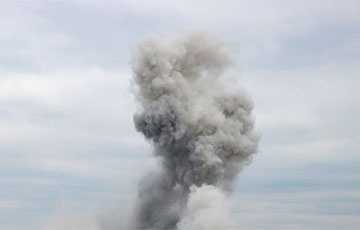 Some of them were heard in places of deployment of the Russian fleet.
During the night of Tuesday, May 30, there was a new "bang" in temporarily occupied Crimea. Explosions were heard near the town of Saki.
This was reported by local Telegram channels. Before that, in the evening of May 29, explosions were also reported in different areas of Sevastopol, obozrevatel.com informs.

At least three loud "bangs" were reported on public pages, according to preliminary information, it was the work of enemy air defences.
However, local "authorities" later came up with a justification for these explosions to reassure the population. The so-called governor of Sevastopol said that the Russian fleet was allegedly training anti-submarine warfare squads with practical firing at the North breakwater, the South breakwater and in Cossachya Bay.
"All is calm in the city," the occupiers assured.