'Lukashenka's Dead': No Specific Information On Dictator's Health Available
7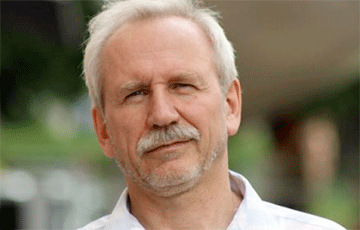 How propaganda slip-ups add fuel to the fire with every disappearance of the usurper.
After his trip to Moscow on 25 May, Aliaksandr Lukashenka did not appear in the state media. On 27 May, rumours about his hospitalization in the Central Clinical Hospital in Moscow emerged.
It happens that Aliaksandr Lukashenka often "disappears from the radar" for a few days - and then rumours about his serious illness or even death appear. As Google Trends shows, the search query "Lukashenka died" was especially popular in September-October 2004, in the second half of 2005, in July 2019, in December 2020 and in May 2023.
The Wordstat service of the popular Russian Yandex in Belarus shows that these two words are often followed by "is it true" and "what happened to Lukashenka" and "Lukashenka's decease" in search queries.
There is no exact information about Lukashenka's health state - unless he comments something himself, or something is speculated on the basis of photos and videos. For example, Lukashenka explained his penultimate disappearance for a week by an adenovirus infection. He stressed twice that "he is not going to die". He did not say why his hands were bandaged.
After that, Lukashenka disappeared for another three days; on the second day of his absence, opposition activist Valery Tsepkalo spoke about Lukashenka's hospitalisation.
Political analyst Valery Karbalevich commented on the situation on the air of Belsat: the topic of Lukashenka's health matters because the Belarusian political regime rests on the figure of one man, who is the "core" and "supporting structure". If something happens to this one person, the process of transformation of the personalistic regime will start at once. Therefore, the interest to this topic is natural; the fate of the country actually depends on it.
"All institutions in Belarus are only props," Karbalevich assures. - In reality there is one state institution. It is Aliaksandr Lukashenka. And if he suddenly disappears, can the props become a real institution? It's the question with no satisfactory answer".
Lukashenka, the political scientist continues, has created a regime for himself, "like a suit. It is impossible to replace him in this regime, or put another person in the same chair. Not necessarily, the inability of the key figure to perform his duties most often causes a certain political crisis in personalistic regimes.
Karbalevich believes that any successor regime will have to turn towards liberalization, market reforms and normalization of relations with the West in order to gain legitimacy.