Arsenal 25: Exact Location Of Nuclear Weapons In Belarus Named
24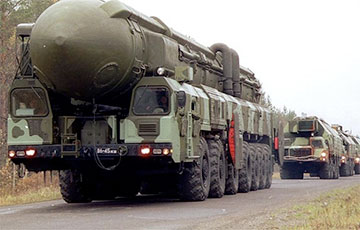 S-400 Triumf SAM system has arrived in position to cover the site.
Telegram channel Belaruskaya Vyvedka reports on the possible location of special units of tactical air and ground-based missiles - Kolosovo (25th arsenal in m/u 25819). It was the place where the working group of the RAW MoD Directorate together with their Russian colleagues had been working for a long time.
In Soviet times, the arsenal used to store special parts and equipment for maintenance of ground systems. Notably, Lieutenant Colonel Zhikharev, deputy commander in charge of armament, was put on the wanted list in the early 90s in connection with a huge theft of precious metals - parts of electrical parts of launchers and warheads.
The channel's sources say that the S-400 Triumf SAM system has arrived in Kolosovo and will be positioned to cover the arsenal from possible attacks by ballistic missiles, UAVs, cruise missiles, strategic bombers, destroying REB, radar and reconnaissance aircraft and tactical aviation (for example F16). Such an expensive system would cover the arsenal, since the collected data proves it's the planned TNW special units deployment site.