Decisions Made: Zelensky Approves Timeline For AFU Movement On Front
1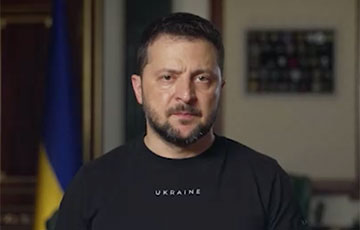 The Ukrainian army is launching a large-scale counter-offensive.
Timelines for the movement of Ukrainian troops have been approved and decisions have been made. Ukrainian President Volodymyr Zelensky said in an evening address on May 29.
Volodymyr Zelensky said that he held a regular meeting of the Stavka of the Supreme Command, which discussed, among other things, the staffing of new offensive brigades, provision of logistics, new contracts for the delivery of additional missiles and air defence equipment. The Ukrainian president stressed that decisions had been taken "on all the issues".
"Not only provision of ammunition, not only training of new brigades, not only our tactics. But also deadlines. This is what is most important. A timeline as to how we will move. We will. Decisions have been made. I thank every soldier and sergeant, officer and general, every brigade that has prepared," Zelensky said.
Earlier, Commander of the Ground Forces of the AFU Oleksandr Syrsky visited the Lyman direction. There he discussed the situation on the front ahead of the upcoming offensives.
"Noted that the time will soon come when we will move to active offensive actions, identified specific tasks to prepare for them," Syrsky wrote on his Telegram channel.
We remind you that on May 27, the commander-in-chief of the Ukrainian Armed Forces, Valeriy Zaluzhny, published a video on his Telegram channel in which some considered a hint of a counteroffensive beginning soon. The video footage shows Ukrainian soldiers preparing for battle by saying a battle prayer.
"It's time to take back what's ours," Zaluzhny signed the video.