Fuss Over Breakthrough Of Two Cars With 'Saboteurs' In Russia's Bryansk Region
4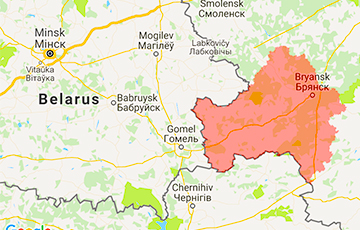 The Russian media are again reporting fighting in the region.
Russian media reported another attack by "Ukrainian saboteurs". The propagandists claim that they allegedly tried to break into the Bryansk region.
It is reported by RBC-Ukraine with a reference to the Russian Telegram channel Mash.
The Russian media claim that the so-called "saboteurs" tried to break through in two pickup trucks to the Bryansk region through the village of Lomakovka.
As the Charter97.org website wrote earlier, on March 2, Russian media reported that in the Bryansk region "there were fights with the Ukrainian sabotage and reconnaissance groups, which penetrated the territory of the region."
Later, representatives of the Russian Volunteer Corps took responsibility for the situation in the Bryansk region.