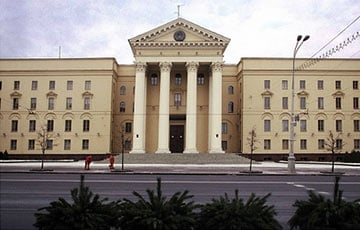 The situation is interesting from several points of view.
As Charter97.org reported, Aleksei Lomakin, a "liquidated foreigner" in Hrodna, who, according to the Belarusian authorities, was preparing terrorist attacks and had a fake Russian passport, had another fake document. The same with Belarusian policemen and special services.
The Nick and Mike commented on the new information about the "Hrodna foreigner":
"Let's return to the situation with the "terrorist" Lomakin. It is interesting from several points of view.
The "office" makes mistakes as usual when it tries to show an alternative reality.
In short: the KGB gave the passport to Lomakin, and the staging of operational photographs was made to confuse everyone even more. The only country he could come from with this passport is Russia, if it was possible in general.
But in this situation, some of the information is still true. Someone really prepared this story, and this was not the KGB, as is usually before Freedom Day.
The Nick and Mike channel reports that the KGB suffers a big stir. They do not know exactly where Lomakin came from, who and when made the cache, and who is behind Lomakin. This raises a lot of questions and expectations of new threats.
The situation in Machulishchy shows that threats can be expected from different sides. This is the life the junta deserves.