Panic At Lukashenka's Residences: Special Forces Are Blocking Roads
75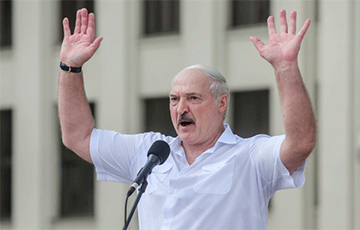 An unprecedented mess began because of the armed "subversive unit".
The Belarusian KGB began seeking a "subversive unit" after the shooting and explosions in Hrodna.
The Belarusian Intelligence Telegram channel reported.
The KGB is looking for a "subversive unit" all over the country. Judging by intelligence signs, the reconnaissance group skillfully moves around Belarus. The information is carefully classified. Military electronic warfare specialists and drones are involved. They explain to the military that the "exercises" are ongoing.
The wanted unit came from the Hrodna region. Lukashenka's Security Service operates in a special regime, blocking the approaches to the residences. Sources say that "everyone is crazy there". The KGB, the Presidential Security Service and the Special Forces of the Ministry of Internal Affairs will have no weekends.
Sources of the Telegram channel report an unprecedented mess at the residences. Also, the weekend for the personnel of the Ministry of Internal Affairs has been cancelled due to Freedom Day.