Polish Special Services Canceled Marharyta Liauchuk's Concert Over Terrorist Attack Threat
3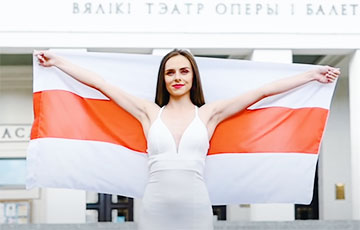 The Belarusian opera singer was supposed to perform on the eve of Freedom Day in Warsaw.
The concert of the Belarusian singer Marharyta Liauchuk in Warsaw was canceled due to the threat of a terrorist attack. The singer herself spoke about this on her Instagram blog.
"The Polish secret services contacted us and said that some kind of terrorist attack was planned at my concert in Warsaw. And for security reasons they are canceling the concert in Warsaw on March 24. I don't understand what's going on there. Now I will figure everything out, find things out, but the tickets to our concerts are no longer available for sale. Everything's good in Gdansk so far. I don't know anything else. I tell you only what I know myself. What will happen next — I do not know. We hold on. Keep in touch," said the famous Belarusian opera singer.
The concert was supposed to take place on the eve of the Freedom Day in the Polish capital. On March 25, Belarusians around the world celebrate the day of the creation of the Belarusian People's Republic in March 1918.
Marharyta Liauchuk was forced to leave Belarus due to persecution by the authorities for political reasons. A criminal case has been opened against her. Her parents are being repressed in Belarus.
As the Charter97.org website reported earlier, a large spy network was recently liquidated in Poland. Among the detainees were also KGB officers.