Andrei Sannikov: I Do Not Rule Out My Participation In Presidential Elections In Free Belarus
20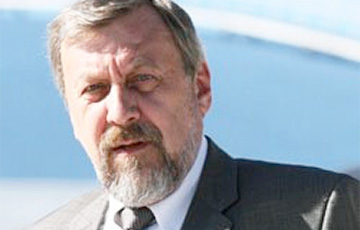 People who have experience of living abroad will be in demand.
Leader of the European Belarus civil campaign Andrei Sannikov told in an interview with Radio Liberty whether he would participate in the presidential elections in a free Belarus.
— What would you say to those who say that the future president — whoever he or she is — is now in any case inside Belarus?
— We can recall prominent politicians — Toomas Ilves in Estonia, Valdas Adamkus in Lithuania, Vīķe-Freiberga in Latvia — there are many such examples. And the decision to participate in the elections will be a team decision. My team consists not only of those currently abroad, but there are also my people in Belarus. Some you know and some you don't.
When the Baltic countries regained their independence, people who were abroad worked as ambassadors, and then as foreign ministers — I worked with such people. After all, foreign experience, if people are not detached from the situation in Belarus, is very useful.
I believe that especially young people who will come to Belarus with foreign experience will be in great demand in the new situation.