AFU Destroyed Two Boats With Russian Saboteurs
3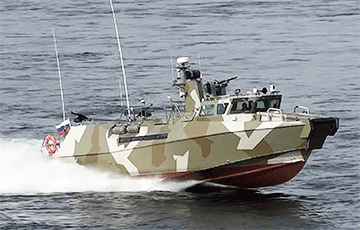 The occupiers were liquidated in the Kherson region.
That night, the Russians lost two boats with two sabotage and reconnaissance groups in the Kherson region. This was announced by the head of the Joint Coordinating Press Center of the Defense Forces of the South of Ukraine Natalya Humenyuk on the air of the telethon.
She stressed that the Russians are not abandoning their attempts to attack in the south of Ukraine, this direction remains a priority for them, and "quite powerful" forces of the Russian army are accumulated there.
"We see that both reconnaissance and aerial reconnaissance continue, including using boats that they squeezed from the local population. They continue to gradually probe our defenses on the islands with sabotage groups and, trying to equip observation posts there, they again lost two boats and two RSGs during that night," Humenyuk said.
She clarified that the destruction of two boats with Russian saboteurs was carried out with the support of Ukrainian artillery.