Lithuanian Border Patrol Finds Corpse Of Belarusian Citizen In Bus Of Warsaw-Hrodna Route
2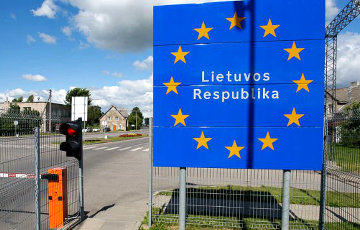 The case is being investigated.
Lithuanian border guards found a corpse of a Belarusian citizen in a bus travelling from Warsaw to Hrodna via Bialystok, according to bns.lt.
It happened on Friday night at the Raigardas checkpoint. No injuries were seen on the man's body. Death was non-violent. Alytus Police are conducting a pre-trial investigation to find out the cause of death.
The passenger bus, in which the man's body was found, followed the Warsaw-Bialystok-Hrodna route.