Volunteer Eduard Lobau's Mother Speaking About His Final Battle
18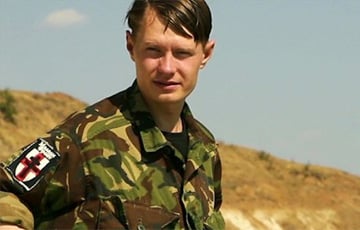 Signatures are being collected to award the Belarusian volunteer the "Hero of Ukraine" title.
Belarusian Eduard Lobau had a dream — he wanted to become an officer in his homeland, and for this he joined the army. After the 2010 elections, he went to jail and served his time "from start to finish", because he refused to write a pardon petition. After his release, Eduard served in the Ukrainian army, fought against the Russian troops, and died on January 26 near Vuhledar. His mother Maryna Lobava told Radio Svaboda about her son's attitude to the Belarusian protests, service in the Ukrainian army, and the final battle.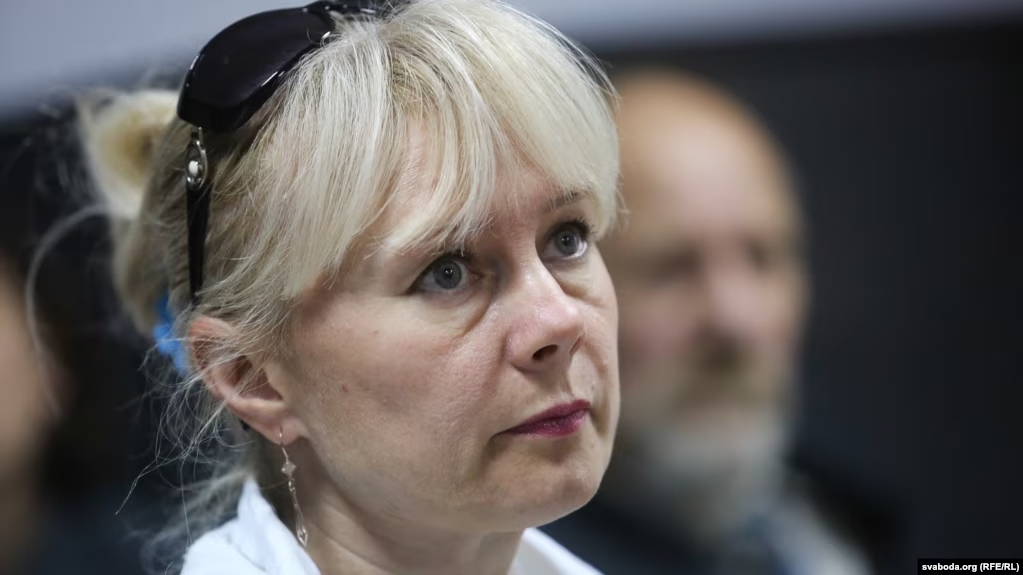 Served in the landing troops, became an oppositionist
As a child, Eduard dreamed of becoming a military man and after school he joined the army, served in the 103rd Separate Guards Airborne Brigade in Vitsebsk. Demobilized in the summer of 2010, he immediately joined the Young Front — when preparations for the presidential elections began, Lobau became a member of Vital Rymasheuski's nomination group.
On the eve of December 19, the day of elections and the dispersal of protests, he was preventively detained together with Zmitser Dashkevich, and then sentenced to 4 years in prison under the article on hooliganism. Maryna Lobava admits that it was a tragedy for her:
"I thought the world had collapsed. Although Ed suspected that there would be provocations, that he could be imprisoned. He warned me to be ready for anything and not to worry too much.
Ed always protected me from all sorts of worries and troubles. He never complained about anything. He was always good. When he was in prison, he got sick there, and I found out about it when he was already recovering. The same thing happened in Ukraine. He protected me all the time.
"He firmly decided that he would go to the Donbas as a volunteer"
After his release in December 2014, Lobau was placed under preventive police supervision. He was detained at a rally on Freedom Day and another criminal case was opened, and then Eduard left Belarus for Ukraine:
"I wanted Ed to go to Poland. But he decided that he would serve in the army in Ukraine, fulfill his youthful dream of becoming a military man. He firmly decided that he would go as a volunteer to the Donbas.
Lobau had been a volunteer since 2015, and in 2017, when the Ukrainian army was allowed to recruit foreigners, he signed a three-year contract with a special forces brigade in Khmelnitsky.
He served there for 3 years. Bought himself a small apartment in Khmelnitsky, made repairs. He had a good friend Bohdan, a Ukrainian man who helped him. This man Bohdan was killed at the beginning of the war…"
Maryna last saw her son in 2019. After the start of the pandemic, it was possible to communicate only through messengers.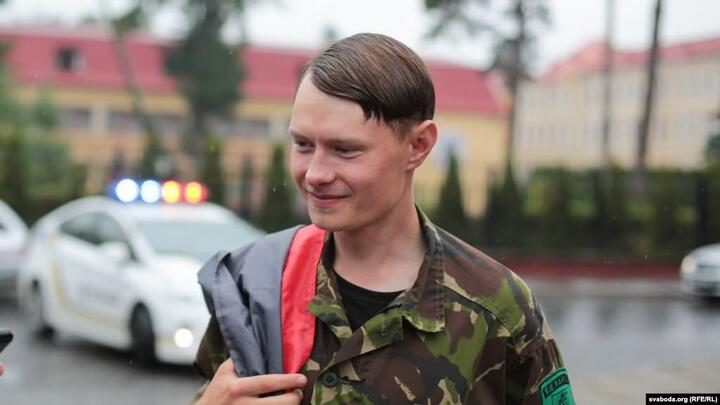 "He was sure that Lukashenka could not be removed peacefully"
According to Maryna Lobava, Eduard was not a supporter of peaceful protests in 2020:
"He was sure that Lukashenka could not be removed peacefully. He believed that then, in the summer of 2020, the Belarusians needed to fight. And giving flowers to policemen was a step behind the red line. They beat, raped people, and the girls gave them flowers…"
After the events of 2020, Maryna Lobava also had to leave Belarus, although she had house and an apartment left in her homeland:
"And when it became known that the relatives of those who are fighting in Ukraine were being detained, I realized that it was no longer possible to return to Belarus.
"When the war started, he consoled me all the time, supported me"
"When I read that in early 2022 the Russians were concentrating their troops near the border with Ukraine, I felt that there would be a war. I wrote to Ed about it. He consoled me: "No, no, these are just exercises," says Maryna Lobava. "A week before the start of the war, I wrote again that there might be a war. Ed replied: "Unfortunately, we cannot influence this." He knew everything.
Just before the war, the volunteer, postponing his vacation, began to master grenade launchers and Western anti-tank missile systems NLAW and Javelin.
"When the war began, he comforted me all the time, supported me so that I would not worry if he was not on the Internet, because there could be communication problems. As soon as I woke up, I took the phone, and checked when Ed was online. "Last online — recently" made me happy!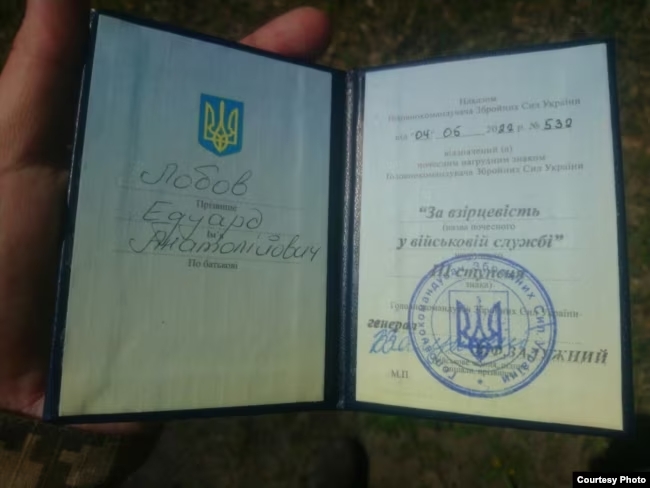 "He was very responsible"
After the start of the Russian invasion, Lobau took part in the defense of Kyiv, for which he received the Ukrainian award "For Distinction in Military Service" of the 3rd degree. The volunteer also freed Chernobyl.
"Later he was transferred to the very hell — near Vuhledar. My son was exhausted. He wrote that there was no place to sleep normally, it was impossible to rest. He had never written before that it was hard, but then he wrote that the conditions were difficult ...
On January 24, he went online. On January 25, I asked if there were changes for the better. He didn't answer already... And on January 26 Ed was killed."
As Maryna Lobava found out, in that battle her son covered the retreat of the wounded commander:
"That's my Ed — he would never leave anyone in trouble, would not step aside. He has always been responsible. If he said that he would do something, then he would do it ...
According to Maryna, the date of the funeral is still unknown. Eduard's body is still in the war zone in Ukraine. As Radio Svaboda wrote earlier, they are going to transport the body to Poland to bury in Warsaw.
Meanwhile, in Ukraine they are going to draw up a petition and collect signatures for awarding the title of "Hero of Ukraine" to Eduard Lobau.
Reference
Eduard Lobau is a former political prisoner. He was detained on December 18, 2010, together with the leader of the Young Front Zmitser Dashkevich, and then illegally sentenced to four years in a reinforced-security penal colony. Eduard served his term in full in the colony "Wolf Holes".
Lobau did military service in the 5th separate special-purpose brigade in Maryina Horka. He has been fighting in Ukraine since 2015.
In 2014, the Charter97.org website announced him as a laureate of the Viktar Ivashkevich National Human Rights Award.
This is already the 19th Belarusian who gave his life for the independence of Ukraine and Belarus on Ukrainian soil since the beginning of a full-scale war.
In 2022, another winner of the National Human Rights Award, established by Charter'97, Vasil Parfiankou, died.