'Ataman' From Russia's Volgograd Region Liquidated In Ukraine
17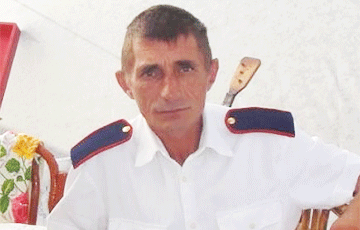 The occupier with his group was covered by artillery of the Armed Forces of Ukraine.
Alexander Bocharov, 45, the ataman of the Kamenny Danilovsky district of the Volgograd region, was liquidated on January 19, along with the group, when they were returning from a mission. They were covered by artillery, OSINT expert and investigator Irakli Komakhidze a target="_blank" href=https://t.me/OSINTGeorgia/2002>said.
"The funeral of the mummer took place on January 30. This is the story of the member of the Cossack society of the village of Ostrovskaya, Viktor Piunov: "When it all started on February 24, Alexander was silent-silent at first, and then (in November) he said — Bro, I will volunteer. And he has six children. I told him: "Do you understand that you can lay down your head there? To which he answered me — someone must go," the investigator quoted.