Trucker-Snitch Who Handed Belarusians Over To Security Forces Gets Fired From Polish Company
33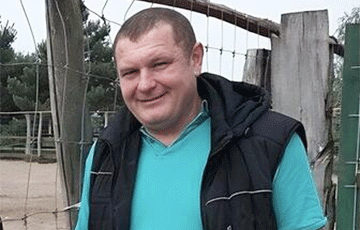 Several people were detained because of his provocations.
A Polish company fired a truck driver provocateur Yury Komar, who provoked the Belarusians in chat roulette (a service where you can communicate through a webcam with random interlocutors — edit.), and then handed them over to the security forces.
Komar recorded the videos and then posted them on his YouTube channel. Several cases are already known when the provocations of the trucker led to the detention of the Belarusians who talked to him by the security officials.
As the website Charter97.org wrote before, Yury Komar worked for a company registered in Bialystok. It carries out cargo transportation from China, the Russian Federation and the Republic of Belarus to the countries of the European Union. A well-known businessman both in Belarus and in Russia, as well as other citizens of the Russian Federation, own a share in the authorized capital of the company.