Massive Fire Breaks Out Near Russian Military Base In Melitopol
3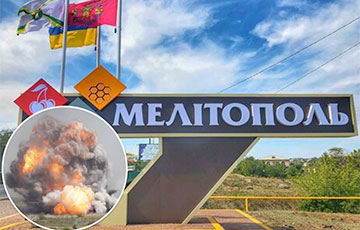 The mayor of the occupied city said that "the Russian fascists fell asleep with a cigarette butt."
A fire broke out in occupied Melitopol near the base of the Russian invaders. This was stated by the mayor of the city Ivan Fedorov.
"This morning, residents of the temporarily occupied Melitopol observed a large-scale fire. Thick smoke was billowing in the lower part of the city behind the central market in the area of the Refma plant captured by the invaders, where they placed their military base," Fyodorov wrote.
The mayor of Melitopol writes that no explosions were recorded, "so, probably, the Russian fascists fell asleep with a cigarette butt and got burned."
As the website Charter97.org wrote earlier, seven powerful explosions thundered in the occupied Mariupol.