SSU Smashes $1.2bn Russian Triumf Air Defence Systems Near Belgorod
15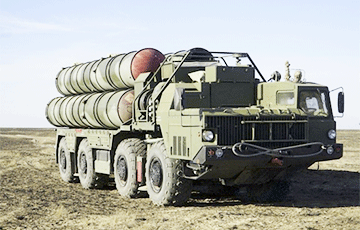 The complex was destroyed during a drone attack.
The Ukrainian Security Service's drones hit a Russian Triumf near Belgorod this night. The cost of such an air defence complex is 1.2 billion dollars.
This was told to RBC-Ukraine by sources in the SSU.
According to sources, this night SSU drones attacked the strategic air defence complex S-400 "Triumf" near the Russian Belgorod. The price of such a complex is $1.2bn.
Also, about 20 explosions can be heard in the videos released online by the Russians showing the location of the Triumf and its radars.
Sources say that light has now disappeared in neighbouring settlements.
So, this is the second Triumf complex that the SSU has hit in the last month. The first one was hit in Yevpatoria on September 14.
"After such 'triumf explosions', the SSU advises the Russians to think about a new name for this complex," the source added.