Grozny Police Complete Verification Of Kadyrov's Son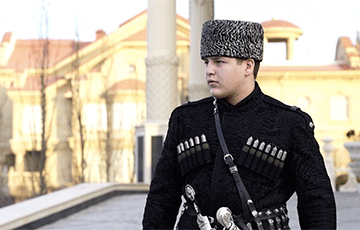 What is the result?
The Grozny police have completed their investigation into the beating of Nikita Zhuravel. The Baza has learned that the Russian Interior Ministry has refused to open a criminal case against the son of Chechen leader Ramzan Kadyrov.
"The whole point is that Adam Kadyrov is 15 years old, which means he has not reached the age of criminal responsibility: according to the law, people who have reached the age of 16 are responsible for such crimes," the publication reports.
According to Baza, the investigation into the beating in Grozny's pre-trial detention centre began on 18 August, when Grozny police registered a complaint of assault against Nikita Zhuravel, a detainee in pre-trial detention centre 1.
On 21 August, following media coverage of the beating, human rights defender Ivan Matveev filed a complaint with the Investigative Committee.
In his statement, he did not mention Adam Kadyrov - Matveev asked for a case to be opened against the staff of PDF 1 who let other people into the private facility and allowed the beating of Zhuravel.
The Investigative Committee replied to Matveev that it had transferred the investigation to the Ministry of Internal Affairs. The applicant disagreed with this decision and appealed against the transfer of the inspection to the Prosecutor's Office (the Prosecutor's Office's reply to Matveev was published by Baza today). According to Matveev, he intends to go further and write a statement to the FSB. He believes that there is a corruption component to Zhuravel's case, as the law enforcement agencies are not acting on the fact of the crime.