Ukrainian Armed Forces Unit Breaking Through Russian Defenses Near Verbove With Armored Vehicles
1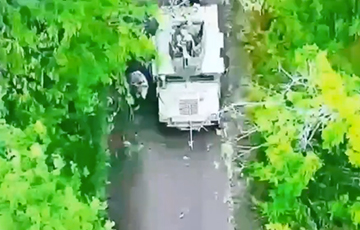 A video of the attack on the positions of the 56th Airborne Assault Regiment of the Russian Federation.
A video recording of a fragment of counter-offensive actions of Ukrainian soldiers in the Zaporizhzhia region has been published online.
As Censor.NET reports, the recording shows a Ukrainian infantry unit moving along the road under the cover of two armored vehicles.
"Ukrainian units are breaking through the defenses of the 56th Airborne Regiment of the Russian Armed Forces and clearing liberated positions in the direction of the village of Verbove," the commentary to the video says.