Explosions Heard In Belgorod, Bryansk: Russians Throw Tantrum
3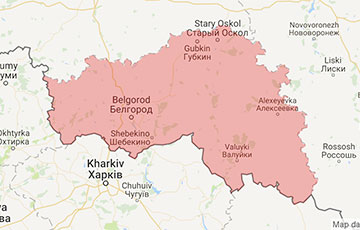 The Russian governor reported a massive attack from the air.
The night of October 4 turned out to be a restless one in Russia. Explosions were heard in Belgorod region and Bryansk, there was work for the local air defence, obozrevatel.com reports.
Belgorod Region Governor Vyacheslav Gladkov reported on his Telegram about destroying air defence air targets, although he did not specify their number. He noted that there are "consequences on the ground."
The Russian official assured that there were allegedly no destructions or casualties as a result of explosive events overnight in the region.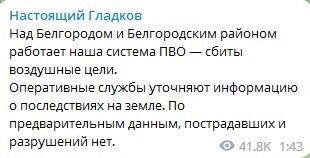 Meanwhile, Telegram channels are publishing videos with sounds of explosions and flashes in the sky of Belgorod region. One explosion was recorded on video in Bryansk as well. There are no details about the events there yet.
Russians have traditionally demanded retribution on social networks. In particular, they called for launching aerial targets to Lviv, saying, "let their air defences work too".