Russian Propagandists Report Success Of AFU Near Robotyne
1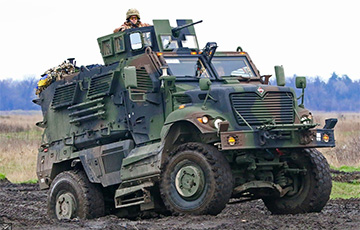 The vanguard Ukrainian forces entered Novoprokopivka.
In the evening of October 3, Russian Z-channels reported about the success of Ukrainian forces in the Zaporizhzhia direction, namely about the breakthrough to the village of Novoprokopivka.
In particular, the VDV for Teplinsky resource, which is run by a Russian military officer, Dialog reports.
He assures that the Russian command made a not too clever decision to throw into counterattacks the 7th and 76th divisions of the Russian Armed Forces, which are badly damaged in battles and exhausted.
The Ukrainian military reportedly seized the opportunity and entered the village. "While ours are trying to conduct strikes to the flanks of the AFU Robotyne grouping by the forces of the exsanguinated 7th and 76th divisions, the AFU's vanguard units have meanwhile already entered the village of Novoprokopivka," the Z-channel wrote.
He called the Russian generals' order to storm the AFU positions instead of entrenching themselves in defence "super stupidity". This is very costly for the occupying Russian army in terms of casualties. "A bunch of guys laid down for nothing, for stupidity and for show-offs," the resource wrote.