Drones Massively Attacked Aircraft Plant In Smolensk And Sochi Airport
14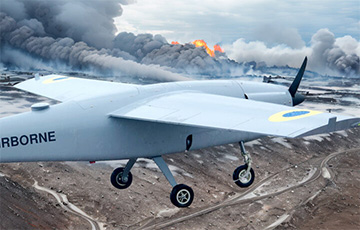 Impressive videos of the strikes revealed.
Russia reported a massive drone attack in Smolensk, the Belgorod region and the Krasnodar region, ВВС reports.
Three drones attacked Smolensk, according to the governor of the region, Vasily Anokhin, who spoke about it on Sunday morning. He said that all the drones were "suppressed" by air defence and electronic warfare systems.
But at the same time, residents of Smolensk report the sounds of explosions in the city. It was especially "loud" in the Zadneprovsky district.
Later it became known that UAVs attacked an aircraft factory in Smolensk.
The Russian MoD also announced the destruction of a drone over the Krasnodar region by air defence. More than 10 flights have been delayed at the Sochi airport.
Later it became known that a UAV crashed on the International Airport Sochi.
Local residents reported that several explosions were heard in the area of the aircraft factory. The Russians also heard shooting.
A loud explosion and a small column of smoke were noticed by residents of the Adler district of Sochi. Law enforcement agencies are on the scene.
All flights at the airport are reportedly suspended and planes are redirected to another airfield.
An air raid alert has also been declared in Shebekino, Belgorod Region of the Russian Federation, and local residents report explosions.