The Telegraph: Unprecedented Deployment Of British Troops In Ukraine
25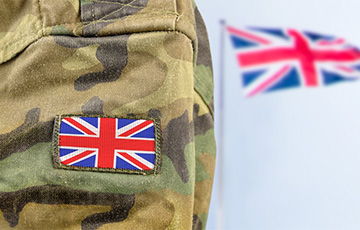 The British Defense Secretary confirmed the deployment.
British Defenсe Secretary Grant Shapps said that British troops will be deployed in Ukraine for the first time. The military leadership is negotiating these plans.
The Defense Secretary gave an interview to The Telegraph.
According to him, he had talks with the leadership of the British army to transfer the official training program for the Ukrainian military under the leadership of Great Britain directly to Ukraine. This is necessary in order not to rely on the bases of Great Britain and other NATO member states. He also called on British defence companies to open factories in Ukraine.
"Deploying British troops to Ukraine or providing naval support in the Black Sea would mark a significant escalation in the UK's involvement in the conflict. But Mr Shapps' comments also appear to mark a change in the Government's approach to public discussion of the deployment of troops," the article reads.
Visit British Defence Minister to Ukraine
On September 28, Ukrainian President Volodymyr Zelensky met with new British Defence Minister Grant Shapps, who was on a visit to Kyiv.
Zelensky and Shapps also discussed strengthening Ukrainian air defence, which is especially important ahead of the winter period.
Also, they discussed the adoption of the G7 Joint Declaration of Support for Ukraine at the Vilnius NATO summit and the start of negotiations with the UK on concluding a bilateral agreement on security guarantees for Ukraine.