New Wave Of Panic Among Russians In Crimea
4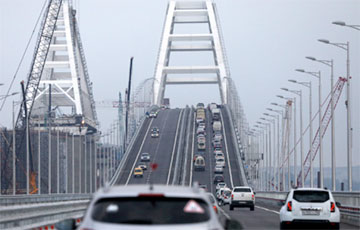 Checkpoints are urgently being erected between Kherson and the peninsula.
More than a million Russians, who have settled in Crimea during the occupation, panic because of explosions on the peninsula.
The Chairman of the Mejlis of the Crimean Tatar people Refat Chubarov stated this in a TV marathon, UNIAN reports.
According to him, favorable to Ukraine residents of Crimea rejoice in the news of explosions on the peninsula, at a time when the Russians who live there are frightened.
"There are many Russian citizens who have settled there. More than a million of them are family members of military personnel, members of punitive bodies. There is already a certain panic there. They are already convinced that they will have to leave Crimea, because it is a foreign land," he said.
Chubarov believes Russians do not want to admit that the explosions in Crimea are not sabotage by the locals, and that the Armed Forces of Ukraine can make steps to de-occupy the peninsula. Therefore, the sabotage version unleashes the occupiers' hands to increase repression of the Russians.
"They set up checkpoints in the territory between the occupied Kherson region and Crimea. Therefore, it is almost impossible to move from mainland Ukraine to Crimea. They do not let in citizens with Ukrainian passports, because it increases the number of people there who could potentially be spies," the head of the Mejlis of the Crimean Tatar People explained.