Ministry Of Health Banned Lukashenka's Access To State Secrets?
12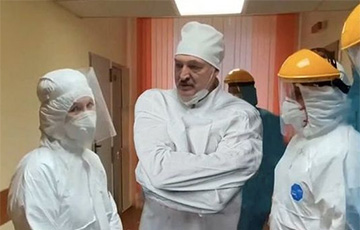 A list of illnesses that make it impossible to work with this information has been published.
On August 19, the National Legal Internet Portal published Decree No. 82 of the Ministry of Health of Belarus with a list of diseases that prevent work with state secrets.
The list includes the following diseases:
organic, including symptomatic, mental disorders;
mental disorders and behavioral disorders associated with the use of psychoactive substances;
schizophrenia, schizotypal and delusional disorders;
affective disorders with the exception of a mild to moderate depressive episode;
obsessive-compulsive disorder;
dissociative (conversion) disorder;
personality and conduct disorder in adulthood;
mental retardation;
epilepsy.
The regulation comes into effect on September 1, 2022.
Lukashenka is officially diagnosed with mosaic psychopathy.
In addition, independent experts note the dictator has a whole range of other behavioral and mental disorders.