Military Registration, Enlistment Office Burned Down In Tver Region, Russian Federation.
8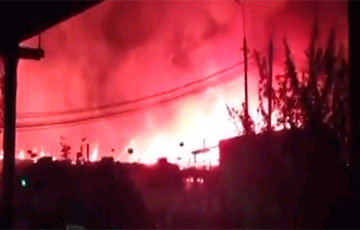 Only the foundation is left of the building.
A video showing a fire, in which social network users claim that a military registration and enlistment office is on fire in Tver region, Russia, has been posted online.
Censor.net reports that according to information in social networks, only the foundation of the building is left.
According to unconfirmed reports, they are talking about the military registration and enlistment offices of Konakovo and Konakovo district. It was its head who urged Russians to go to war in Ukraine in a special video message.