Belarus Holds Foreign Investors' Shares
21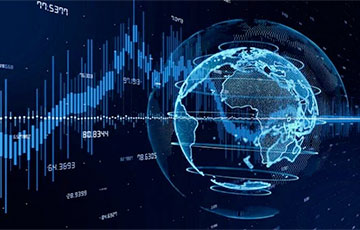 The list includes 190 companies.
The Government of Belarus has identified a list of companies whose foreign members are prohibited from disposing of shares without the permission of the authorities. The list includes 190 enterprises. The National Legal Internet Portal published the resolution on July 5 on.
The document defines a list of legal entities in Belarus whose shareholders are foreign legal entities and individuals originating 'from foreign states that commit unfriendly actions'. They are "prohibited from the alienation of their shares in authorized funds", or in simple language to dispose of shares on their own without the permission of the Belarusian authorities.
Shares are blocked in the accounts of the 'securities accounts'. Any operations with such shares are possible only with the permission of the Ministry of Finance.
The government decree was adopted as part of March Decree No. 93 'On Additional Measures to Ensure the Stable Functioning of the Economy' with the 'goal of preventing the withdrawal of capital from the country'.
The list includes 190 enterprises. For example, it includes:
The Belarusian-British joint venture UNISON CJSC, J&W Sanderson Limited (United Kingdom of Great Britain and Northern Ireland) owns shares of the company;
Euroopt CJSC with shares of Eurotorg LLC (Belarus), the investor is Eurotorg Holding PLC (Cyprus);
Dana Astra FLLC, with 99% of Triworst Limited LLC (Cyprus) shares;
LUKOIL Belorussia ILLC (as the name of the company is indicated in the documents. - Approx. ed.) with LUKOIL International GmbH (Austria) shares;
Lidskoe Pivo JSC, with 96.4% Olvi PLC (Finland) shares. Recall that in March it was reported that due to the war in Ukraine, the Finnish holding Olvi PLC decided to get rid of its asset in Belarus and is now actively looking for a buyer for Lidskoe Pivo JSC;
Game Stream JLLC, the investor is Wargaming Group Limited (Cyprus);
EPAM Systems FLLC, the investor is EPAM Systems Cyprys Limited (Cyprus) and others.
The list also includes those joint companies, the share of which belongs to individuals. For example, Bobruiski Kombinat JSC, Leonid Abramenko (Latvia) is listed as one of the shareholders, Management Company of the Belarusian Wallpaper Holding JSC, Galina Borodiukova (Lithuania) and Paul Kriiza (Estonia) are among the shareholders, and so on.
This resolution comes into force after its official publication.