It Is Necessary To Inflict The Toughest Sanctions Against Lukashenka Regime
8
Natallia Radzina
25.05.2022, 15:54

12,560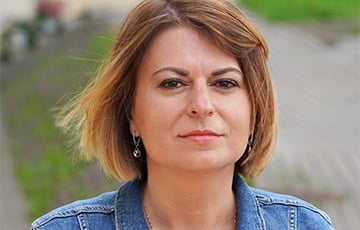 The dictator bears absolute and complete responsibility for the war in Ukraine.
Natallia Radzina, editor-in-chief of Charter97.org, called for increased sanctions pressure against the Lukashenka regime. The Belarusian journalist writes about this on her Facebook page:
— I have had to give a lot of interviews to the Ukrainian media recently. And to answer the same question about the responsibility of Belarusians for the war in Ukraine.
The Lukashenka regime bears absolute and complete responsibility for the war in Ukraine. Therefore, it is necessary to isolate him and inflict the toughest sanctions against him.
All talk about the partial lifting of sanctions on potash fertilisers in exchange for the transit of Ukrainian wheat is harmful and extremely dangerous. This will destroy the very system of sanctions, and, trust me, some other "humane" motive will appear (in order to avoid "world hunger" or "destruction of the world ecosystem") to remove sanctions even from Putin after Lukashenka. So pressure, pressure and more pressure.
As for the citizens of Belarus, who overwhelmingly oppose Russia's war in Ukraine. Why are there no demands for the residents of the occupied Crimea and Donbas to take to the streets to repulse armed gangs of killers with their bare hands? Why are such demands addressed to Belarusians, while the situation is actually similar in our country?
In the meantime, everybody is helping Ukraine as best they can. And Belarusians do a lot. Not everything is revealed, and not everything becomes public. Trust me: Belarusians are together with Ukraine.