USA Comes Up With Unexpected Way To Bankrupt Russians
14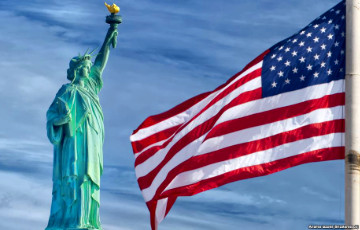 It was suggested by a member of the Hoover Institution's panel of experts.
The US is considering removing the $100 note from circulation. This may bring the savings of Russians to zero. Such a proposal has been made by Markos Kounalakis, a member of the U.S. Hoover Institution advisory panel, The Wall Street Journal reports.
According to the Institute, the majority of Russian citizens keep their savings in such notes.
The expert believes that such a decision would help Western sanctions fight against Russia.
"Most Russians are not affected by Western sanctions, but there is one thing the US Treasury Department can do to put real political pressure on Vladimir Putin - to stop the circulation and use of $100 notes in Russia immediately,"
According to the study, Russians spend part of their income buying up dollars. Before the invasion of Ukraine, Russian citizens had a total of about 74.6bn dollars in savings. Withdrawal of the $100 note from circulation could result in large-scale losses for Russians.
By the way, we can assume that many Ukrainians also keep their savings in $100 notes.
We remind you that the EU has disconnected Russian banks from SWIFT and banned the transfer of euro banknotes to Russia. VTB, Rossiya, Otkritie, Novikombank, Promsvyazbank, Sovcombank and VEB.Russia banks were disconnected from the interbank payment system - all of them were previously hit by sanctions.