Russian Colonel's Identity Disclosed: He Ordered Fire Against Villages Near Kharkiv With "Buratino"
11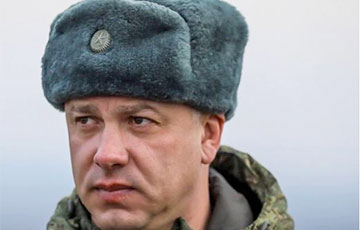 He is a Ukrainian native.
The Russian commander of the 38th Separate Motorized Brigade of the 6th Combined Arms Army of the Western Military District of the Russian Armed Forces, Sergey Maksimov, gave orders to kill Ukrainians in the Kharkiv region. He is a native of Uzhorod, Transcarpathia.
Prosecutor General Iryna Venediktova said on Facebook that Maximov had artillery and missile battalions with weapons at his disposal.
"The colonel was born in Uzhgorod, Transcarpathia, by a twist of fate. He came to the Kharkiv region to kill Ukrainians," the Prosecutor General said.
Currently, Maksimov is suspected of violating the laws and customs of war, involving wilful murder.
In particular, the prosecutors of the Kharkiv Regional Prosecutor's Office and investigators of the Security Service of Ukraine established that on March 26, this Russian commander ordered his subordinates to use the TOS-1 Buratino heavy flamethrower system against residential areas in the villages of Mala Rohan and Vilkhivka. Fire with incendiary projectiles from the installation was fired at peaceful houses.
Residential buildings, Lyceum and the dairy were damaged as a result of the attack in Mala Rohan. Due to the shelling, a 13-year-old girl received mine-explosive injuries and died a few days later in the hospital.
"He knew for certain that there were no military objects there. In addition, the use of such weapons in places where the civilian population lives is prohibited by international law," Venediktova said.