Ukrainian Special Forces Forced Occupiers To Flee Their Positions In Panic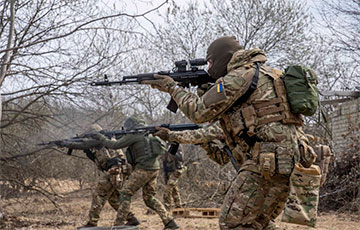 A unit of the occupiers was attacked by a small device with light and inexpensive ammunition.
The Ukrainian military has shown how it "caused considerable panic" at Russian occupiers' positions near Severodonetsk.
The footage was published on the Facebook page of the Special Operations Forces Command.
It shows a unit of the occupiers being attacked with a small drone with a light and inexpensive munition.
"As a result of the attack, our warriors estimate that four Russians were given 'good' status and will return home in plastic bags. The demoralised occupant unit left the position in panic," the report said.
The command noted that Ukrainian operators do such work all the time.
"It is important for us to make sure that the Russian invaders expect danger every minute, getting tired and losing their attention so important at the front. And this task is being performed remarkably well by Ukrainian soldiers," the report noted.