Without Putin, They Will Tear Lukashenka Apart
18
LEONID NEVZLIN
13.05.2022, 8:12

44,770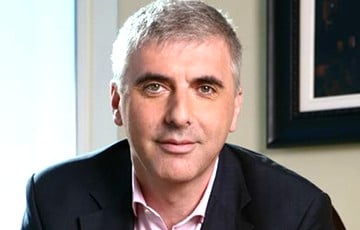 Russia is rapidly losing influence in its neighbouring countries.
It is striking how Russia, in its attempt to recreate the USSR, is finally losing influence even in those countries which, because of geographical proximity or economic ties, had to tolerate it until recently. The other day Lithuania became the latest of the Baltic states to recognise Russia's crimes in Ukraine as genocide. Latvia and Estonia did so even earlier.
Well, forget the Baltic states, after all, they have long been in the "Western" camp. But Putin, in his "land-gathering" scheme, has also managed to lose the main bastions of his influence in the former Soviet Union.
At the UN General Assembly vote in favour of a resolution condemning the war in Ukraine, Armenia, Kazakhstan, Kyrgyzstan and Tajikistan - countries with close ties to Russia and members of regional organisations such as the CSTO - abstained. Azerbaijan, Turkmenistan and Uzbekistan simply got cold feet. Moldova and Georgia, which are directly affected by conflicts involving Russia, supported Ukraine.
Kyrgyz President Sadyr Japarov first supported Russia, repeating the Kremlin's fable that the war was meant to protect the population of Donbass. A few days later he declared the need for Kyrgyzstan, as a "small republic", to stay neutral. What would he say if his country was less dependent on Russia?
Kazakh President Kassym-Zhomart Tokayev is in no hurry to provide Putin with troops, despite being under a collective security pact with him. Instead, at the start of the invasion, the authorities organised a protest against the war in Almaty - and we all know how much Kazakhstan "likes" protests.
And Kazakhstan, together with Azerbaijan, has expanded cooperation on rerouting energy supplies to Europe, bypassing Russia. Bulgaria, which was "cut off" from the gas pipeline by Moscow for refusal to pay in rubles, has successfully reimbursed damages, including by means of Azerbaijani gas.
In Covid 2021, at least Tajik President Emomali Rahmon came to the Victory Day parade on May 9. This year no one came.
Only Lukashenka is still on the hook of Moscow, but he is probably not happy about this either. However, there is no way out - without Putin he will be torn apart, with Putin he will also be torn apart, but a little later.
Russia has no friends anymore, and it does not need friends. It needs subordinates. Yet one must be able to offer something to the subordinates too. What can Russia offer? The military might of the tanks that collapsed near Kyiv? The money that even Central Asian workers cannot take out of the country? The ''Russian world'' that has turned into the ''Russian war''?
Leonid Nevzlin, Facebook