Sirens Heard At Russian Military Airfield In Engels Again
4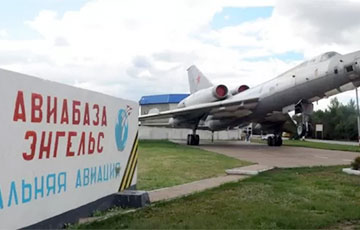 Earlier the airbase was attacked by drones.
The Engels airfield in Russia's Saratov region, where explosions occurred the other day, was on air alert on December 6.
This was reported by RBC-Ukraine, citing TASS.
According to Russian propagandists, the sirens were heard on the territory of the military unit.
"There is nothing threatening the civilian infrastructure," they added.
We remind you that there were explosions at Russia's Engels airfield on December 5 following a drone attack. Satellite photos of the aftermath of the incidents were released later.