Political Prisoner Valiantsin Mitskevich Sentenced To Three Years Of Probation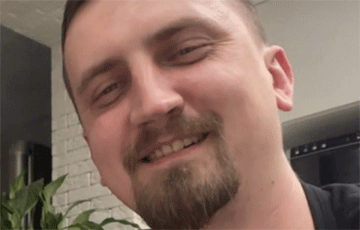 Judge Yulia Chyzh delivered the verdict.
Human rights activists report that, on December 2, the Frunzenski Court of Minsk convicted political prisoner Valiantsin Mitskevich under Part 1 of Art. 342 ("Organization and preparation of actions that grossly violate public order, or active participation in them") of the Criminal Code.
Judge Yulia Chyzh sentenced Valentin to three years of restriction of liberty under home confinement (probation called "home chemistry" - Ed.).
Valiantsin Mitskevich was detained in late September 2022, two months after his wife, political prisoner Dziyana Mitskevich, for participation in protests under Article 342 of the Criminal Code and placed in a pre-trial detention center.