'SOF Helped': NYT Gives Details Of Brazen Drone Attack On Russian Airfields
29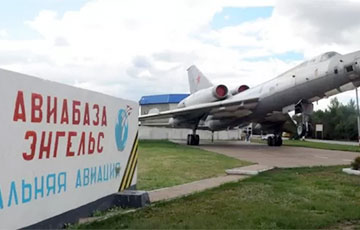 The Armed Forces of Ukraine are ready to attack targets deep in Russia.
The drones that attacked the Russian military airfields of Diagilevo in the Ryazan region and Engels in the Saratov region were launched from Ukrainian territory, according to The New York Times.
The publication, citing the Russian MoD and a high-ranking Ukrainian official, notes that on December 5, Ukraine "executed its most brazen attack into Russian territory in the nine-month-old war".
According to the newspaper, at least one of the strikes was carried out with the help of Ukrainian special forces close to the base who helped guide the drones to the target.
The strikes testify to Ukraine's readiness to attack bases deep in the territory of the Russian Federation, and also for the first time in nine months of the war demonstrated the country's ability to strike at such long distances, the newspaper writes.
On Monday morning, December 5, an unknown aircraft crashed on the runway of the Engels-1 airfield in the Saratov region.