Boryslav Bereza On Explosions At Russian Air Bases: The Same Is Possible In Belarus
39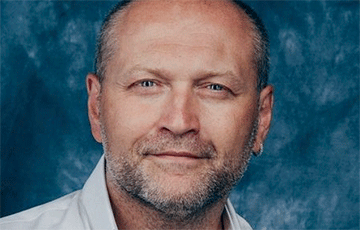 Each next strike will be more painful and humiliating for Russia.
Today, information appeared about two at once explosions at Russian airfields: near Riazan and in the Saratov region.
Similar incidents may be repeated at the Russian military facility in Belarus. Boryslav Bereza, ex-deputy of the Verkhovna Rada of Ukraine and member of the Ukrainian delegation to PACE, stated this in a conversation with a correspondent of the Charter97.org website.
— There are two points today. The first is that in Russia, despite their vaunted air defence and stories about "no analogues", there are explosions at the military strategic nuclear air base in Engels after some kind of drone overcomes Russian air defences. I repeat once again - a nuclear air base! That's all you need to know about the level of competence of the Russian military today. Savages don't know how to protect themselves. And we are talking about an unknown drone.
And what will happen if some terrorists in Russia seize nuclear weapons? Therefore, I believe that nuclear weapons should be taken away from the Russian Federation since they cannot protect themselves and are so wild that they attack other countries. Barbarians don't need nuclear weapons.
On February 24, Russia invaded Ukraine. They entered the territory of our country with arms, being sure that they would take Kyiv in three days and arrange a parade on Khreshchatyk. Currently, explosions are already rocking deep in Russia, almost 700 kilometers from the border. It says only one thing: by launching the hostilities, Putin showed that there is no longer a single safe place in Russia where you can hide weapons, aircraft, or hide one of the leaders of the Russian Federation. They opened Pandora's box. Today we see the impotence of the Russian military systems against, let's say, an adequate reaction of Ukraine.
And one more important thing. I don't know what it was: a bang, a kind of "bavovna", a lens effect or another "negative surfacing", as was the case with the Moskva cruiser, but for Russia, each next strike will be more painful and more humiliating. The only way to stop this is to withdraw all troops from Ukraine and enter into negotiations to agree on compensation and conditions for ending the war.
— Since they cannot protect military facilities on their territory, are such incidents possible at Russian bases in Belarus?
— I am sure that this is actually possible anywhere, regardless of where this military facility is located: in Belarus, near Samara, in Yekaterinburg, Moscow, St. Petersburg and any other city or territory where military bases are located or, as they like to say, "decision-making centers".