US Tyre Manufacturer Terminated Cooperation With BMZ
14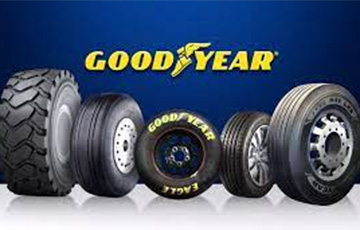 The cooperation has been terminated since the end of 2021.
The Professional Union of Belarusians of Great Britain (PUBB) reported that the American company Goodyear terminated commercial relations with the Belarusian Steel Works from the end of 2021.
Prior to that, Swedish company Scandia Steel stopped delivering the products of the Belarusian plant because of the violations of the rights of workers. Also, Pirelli and Yokohama terminated their commercial relations with the BMZ.
Goodyear Tire & Rubber Company is an American multinational company producing tyres and other technical goods made of rubber and polymers for automotive and industrial markets. Founded in 1898, it produces tyres for cars, trucks, motorbikes, racing cars, aircraft, agricultural and transport equipment.