Belarusian Musician Vasil Yarmolenka Detained
1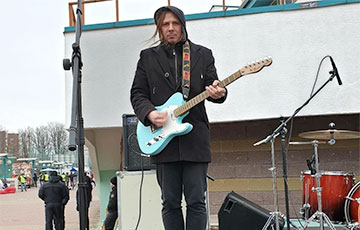 The authorities were afraid that the guitarist would participate in the protests.
Belarusian musician Vasil Yarmolenka has been detained. Pro-government tg channels have published a "penitential video" with him and his girlfriend - about his participation in the 2020 protests.
Vasyl Yarmolenka, 36, is a guitarist and double bassist, a member of the bands Unia, Naked Nun and Mutnayevoka. Yauhen Zmushko, leader of Mutnayevoka, served 15 days of arrest in the autumn of 2020.