Rat Trap: Luka Has Been Given Check
3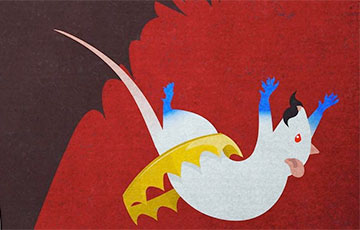 And the palace is open to the new "Wagner" fighters....
And things are really very bad for the regime. The constitution causes discontent in the Kremlin. It will not be accepted in the West. The opposition has "staked out the claim" and been given guarantees that regardless of the outcome of the referendum, the value of the "amendments" will amount to zero, writes the cynic telegram channel.
"Moscow friends" also report: "Lukashenka betrayed everything that was agreed upon in Sochi - he didn't fulfill a single point and sniffed at the Kremlin master."
There is no time for revenge yet. Now they are "dealing" with Ukraine, but a little later... Let's put it this way: there are rumours that the payback for the betrayals is floating around.
This is the corner. The rat traps blind the eyes with their metallic sheen. Oh, and he's let more Wagner fighters in, too. And the Palace is open...
Luka's been given the check.