Polina Sharendo-Panasyuk: Belarus Will Be Free Soon
2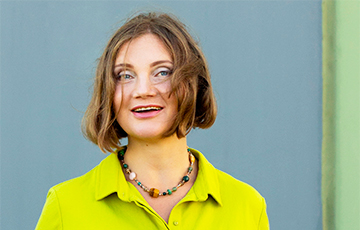 The activist of the European Belarus sent a letter to her relatives.
Polina Sharendo-Panasyuk, the activist of the civil campaign European Belarus and the political prisoner, was placed in a cell-type detention room before transportation to the Mogilev prison. It is according to her husband Andrey Sharendo.
Yesterday, after two months of silence, a letter from Polina addressed to our eldest son Slavomir finally got through:
"Hello, my beloved and dear son, this is Your mother. I can't hug you as hard and hot as I want yet, but I hope to do it soon. You finally overgrew me, I will now look at you from bottom to top, but not vice versa. Unusually, but I am proud that you have grown up with me, Slavomir..."
Polina herself is now placed in a cell-type detention room for 3 months until March 18th. Actually, a cell-type detention room differs from disciplinary segregation only in terms of the fact that it is possible to write and obtain letters. It is very cold and gloomy there, they take you out for walks very rarely. All kinds of transfers, parcels, purchases in the prison store are prohibited. Polina has already been crossed out from all the detachment lists, she realized that she would not return there, she was waiting for a transfer to Mogilev to the "covered" prison. The lawyer broke through to Polina some days ago, despite everything, she holds on, tries to joke and sends to everyone who writes to her and worries about her a big "hello" and "Long live Belarus!". Polina believes that Belarus will be free soon, so we should not bow our heads and hands, but act!" the husband of the political prisoner wrote.