Unitary Enterprise 'GULAG'
22
Iryna Khalip
21.01.2022, 13:06

42,712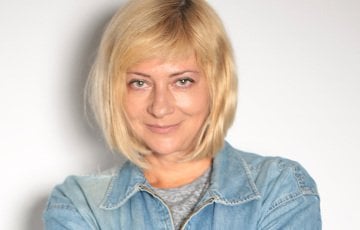 Goods made by Belarusian prisoners are sold to the West.
Recently, I browsed the website of the Department of Corrections - I needed contacts from one of its regional branches. At first, it seemed to me that I typed the site address incorrectly and ended up somewhere in the online store. But it was justit, the official website of the Department of Corrections of the Ministry of Internal Affairs of Belarus. Only there was no information needed by relatives and friends of prisoners on this site. Just goods.
Actually, the DoC website now functions like this - as an online store. The main page immediately aggressively offers goods made by the hands of prisoners. Goods are in abundance, from torches and sawdust to sports complexes and gazebos. There is an English version to attract investors and buyers from abroad. In two languages, DoC talks about twenty of its own woodworking enterprises, on the modernization of which half a million euros were spent a few years ago, about metalworking and sewing enterprises, offers the production of any goods by order of the client and in red print so that no one accidentally misses it, calls for cooperation: "By cooperating with us, you get stable, reliable and long-term partners".
"Maybe this is now accepted in the post-Soviet totalitarian states?" I thought naively and, just in case, went to the website of the Russian Federal Penitentiary Service. Nothing of the kind: there are addresses of colonies, names and phone numbers of chiefs, visiting days and hours, instructions for relatives on transferring money to prisoners, and much more information that is very important for them. And we have not a single word about the prisoners themselves, about the system of execution of punishments, not a single surname, no reception days and addresses for citizens to apply. Nothing at all, except for a catalog of goods and addresses of stores that sell these goods.
However, the management of the Belarusian camps is not only oriented towards the domestic market. After reading the state media, I was surprised to find out that the products made by Belarusian prisoners are willingly bought not only by China and Egypt, but also by Poland, Latvia, Lithuania, Great Britain, France, and Hungary. Lumber, furniture boards and solid wood furniture go to the West. The results of the slave labor of Belarusians are demonstrated with pleasure at international exhibitions. For example, two years ago in Poznań, at a furniture exhibition, dealers from DoC willingly posed against the backdrop of forged flower stands and all kinds of chaise longues and banquettes. And while Belarusians are demanding sanctions against industrial giants, Europe is quietly buying the fruits of forced unpaid labor of prisoners.
There is nothing new in this, by the way. Back in the late twenties, the main commercial contractor in the USSR was the OGPU. Then a coal pier was to be built in Murmansk - far from the trawl base, so that coal dust would not penetrate into the fish warehouses, where stocks were stored for export to the UK. The most unexpected for the trust was the commercial proposal of the OGPU: they announced that they were undertaking to build a pier and would charge ten percent less for it than the lowest price offered by construction offices. Then there were contracts for the construction of housing and roads, export logging, and fishing. By the way, in 1931 the OGPU became the only Soviet supplier of salmon to the British market. And it also willingly sold specialists. Since there were much more highly qualified specialists jailed in the camps than those free, they were simply sold for a while - to scientific institutes, laboratories, design bureaus and universities. A prisoner received 10 percent of his salary, the rest was taken by the OGPU. But a prisoner was still happy that at least for a short time he could work in his specialty, and not at the logging site.
What has changed in the Belarusian part of the GULAG in almost a hundred years? Nothing. Except now they don't sell specialists, because a cardiac surgeon, an economist, and a microbiologist have to produce sawdust - that's how they will undergo a better correction. Otherwise, everything is the same: slave labor for meager rations and active trade in the fruits of this labor, including for export. The NKVD guys of our time also feel like successful businessmen and even turned their own website into an online store. At their disposal are more than thirty thousand people who work forcibly and in fact for free. It is a sin not to prosper in this situation. And why should they publish their names and positions on the site? They will be added to the sanctions lists, and they have a program of business trips around Europe scheduled for years ahead. So the relatives of prisoners are offered only the purchase of a fuel torch, and the few phone numbers that are on the site are exclusively for wholesale purchases.
In general, the purchase of goods produced under duress in democratic countries has always been a highly dubious matter from the point of view of morality. There have been high-profile scandals in recent history involving large companies, when IKEA and H&M refused to buy Turkmen cotton because of the use of child labor on plantations. Even in the thirties, the NKVD was forced to abandon profitable export logging when the Western press began to write about political prisoners. So, now the situation in Belarus is the same as in the thirties. The number of political prisoners is such that any flower stand or stool bought in Europe will be made not just under duress, but also by an innocent person. I would very much like those who receive DoC commercial delegations in Europe and sign contracts with them to finally think about this.
And, of course, let's never buy anything from what the punishers so generously offer us. You cannot support a domestic manufacturer advertised on the DoC website: this manufacturer is now behind bars only because they were free and courageous.
Iryna Khalip, specially for Charter97.org