Lukashenka's Money Found In Mongolia
12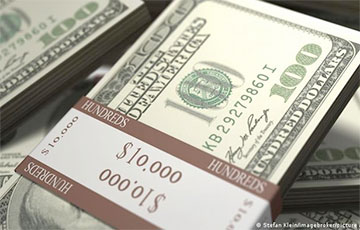 Large sums were laundered through schemes in this country and sent offshore.
On November 6, 2020, the EU, Switzerland and the US froze the assets and accounts of 59 people worldwide, including Aliaksandr Lukashenka, his son and associates. It was later revealed that Lukashenka's money-laundering network had been sending large sums of money through Mongolia to offshore companies in Estonia and the Dominican Republic, EU Reporter writes.
Lukashenka had several cash "milch cows," the newspaper notes. One of them was BelAZ, a manufacturer of heavy-duty vehicles and equipment used in the mining industry. The Belarusian state-owned company BelAZ sells trucks and other products through its official dealer United Belaz Machinery in Mongolia.
Previously, Otgonzhargal Moil, a Mongolian citizen, and Uladzimir Yapryntseu from Belarus were the shareholders of United Belaz Machinery. Yapryntseu is a three-time world sambo champion. He has made public his friendship with Haltmaa Battulga, President of Mongolia. They met through a mutual love of sambo in the mid-1980s and established a joint venture in Mongolia.
Otgonzhargal Moil is a former personal assistant of Battulga. She was a shareholder in two of his companies, Tumen Hishigten and Bayalgyn Khuv. Otgonzhargal is now a high-ranking law enforcement official in the Mongolian General Prosecutor's Office.
United Belaz Machinery has a subsidiary in Mongolia, United Belaz Machinery Investment Company. It is suspected of laundering money for Lukashenka under the guise of selling mining equipment in Mongolia.
The pair transferred ownership of United Belaz Machinery to Meress, a company registered in Estonia, and to Blustait, based in the Dominican Republic.
The beneficial owners of these offshore entities are believed to be linked to Lukashenka.
The affairs of United Belaz Machinery are closely guarded. It is alleged that its profitable dealing centres are only awarded to those associated with the highest levels of the Lukashenka regime and the country in which it sells machinery, in this case Mongolia.
The role of the Estonian and Dominican companies and what money reaches them requires further investigation, not only in Mongolia, but also by international law enforcement agencies.
ProPublica published a report, "The Country that Expelled McKinsey", detailing the alleged corruption involved in Mongolia's railway construction scheme and the creation of a fictitious feasibility study. Battulga, then minister of roads, transport and urban development, and his adviser Chuluunhuu Ganbat were involved. Otgonzhargal Moil, the original shareholder of the BelAZ dealership, was also engaged as Battulga's companion.
After Battulga's election as president and the subsequent resignation of the attorney general and head of the anti-corruption agency investigating the case, the investigation and the prospect of any prosecutions came to an end.
The railway investigation alleged that Otgonzhargal Moil had transferred millions of US dollars in cash to the accounts of companies and foundations linked to Battulga. However, it was not clear how a person of rather modest income and relatively little publicly declared income had access to large sums of cash. Was it related to the BelAZ? Again, we will not know until this is properly looked into by Mongolian and international law enforcement agencies.
Otgonzhargal Moil is the wife of Ben Moil, the founder and former director of C1 TV, which is controlled by Battulga and frequently attacks his local political opponents. Ben Moil is a British citizen.
One can only hope that Otgonzhargal has not acquired British citizenship, as dual citizenship is forbidden under Mongolian law. In Mongolia, working as a civil servant, especially in law enforcement, is considered a "special service" and has a higher standard of eligibility.
United Belaz Machinery supplied the state-owned Baganuur mine with four coal trucks, four dump trucks and a bulldozer. It received T18.6 billion from the Development Bank of Mongolia for the crushing and loading complex expansion project, which has never been paid for.
A total of 35 items of BelAZ equipment worth Tugrik 27 billion was delivered to Erdenet, another state-owned copper mine. The documents were allegedly falsified and BelAZ is suspected of conspiring with the management of the plant.
Was there pressure and influence of Battulga behind these deals, which also involved above-market prices? If so, there are uncomfortable questions for him to answer. Abuse of power and favouring a particular supplier are criminal offences under Mongolian law.
The evidence strongly suggests the existence of a global network of assets and businesses linked to money laundering for Lukashenka through Mongolia.
The Intergovernmental Financial Action Task Force has previously criticised Mongolia for money laundering and placed the country on its grey list of countries with deficiencies in their systems that need to be monitored more closely. A thorough investigation into possible money laundering by Mongolia's president and a high-ranking law enforcement official is now required.