Authorities Admit They Deceived Belarusian Doctors
14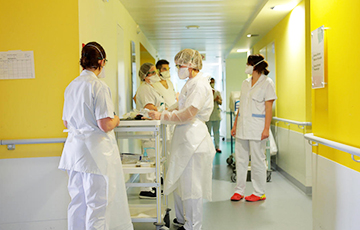 Meanwhile, Belarus suffers a new wave of coronavirus.
Deputy Prime Minister of Belarus Igor Petrishenko says bonus payments to medical workers for the fight against COVID-19 are "adjusted".
On August 1, a new order of the Health Ministry on covid-related payments came into force.
The explanation is simple: previously, when working more than 1/3 of the time with COVID, an allowance was given for the entire work month. The new ruling regulates covid-related payments only for the days of work with COVID.
Given the way it takes to count cases and prove the fact of working with coronavirus patients (diagnosis based on PCR test strictly on the day of treatment, for example), this magical scheme means medics can wave goodbye to covid-related payments, but not to covid patients.